My list of publications this year includes only two short stories, but they're stories that I'm proud of, stories that I think signify further development as writer. These stories are admittedly dark and preoccupied with injustice. But they also show a fascination with moments of tenderness and how those moments buoy us through the otherwise drowning darkness.
June 2020
"A Dry River Runs with Blood" in Selene Quarterly 3.1
Category: Short Story
Genre: Dark Fantasy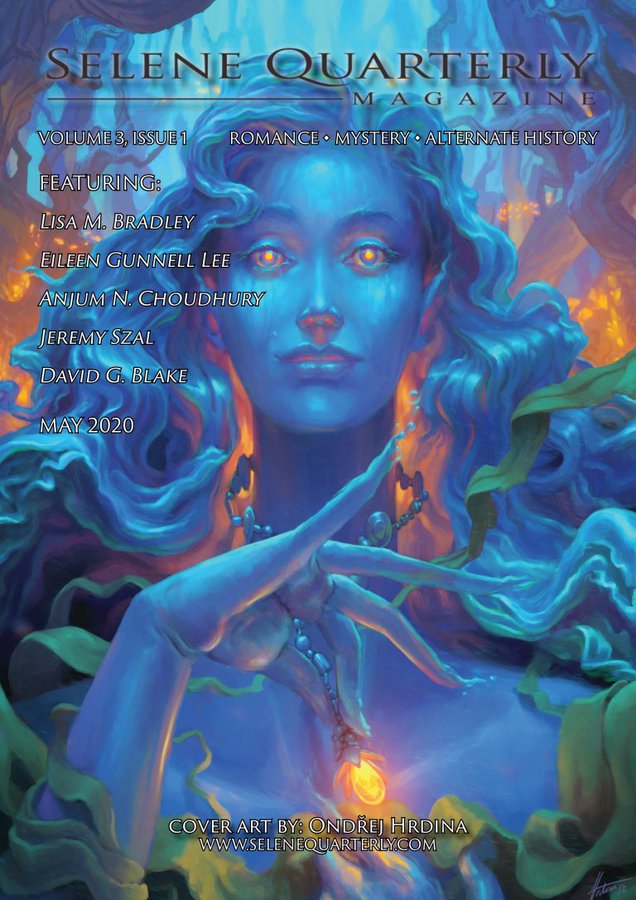 Published in a speculative romance mag, this dark fantasy story focuses on a relationship between a woman and a river god during a time of drought. Both parties take solace in the other in their vulnerability, but also they also take advantage. Survival demands it.
In this story I expand upon the idea of seduction, widening the concept beyond the bounds of love or sex to include moral seduction. The human woman protagonist must decide what she will accept of the gifts the river god offers and whether these gifts that ensure her survival in the drought are proffering another kind of death.
Download an ebook of Selene Quarterly 3.1, which includes "A Dry River Runs with Blood" and many other great stories.
November 2020
"The Wolf Boys of Wide River County" at
Little Blue Marble
Category: Short Story
Genre: Science Fiction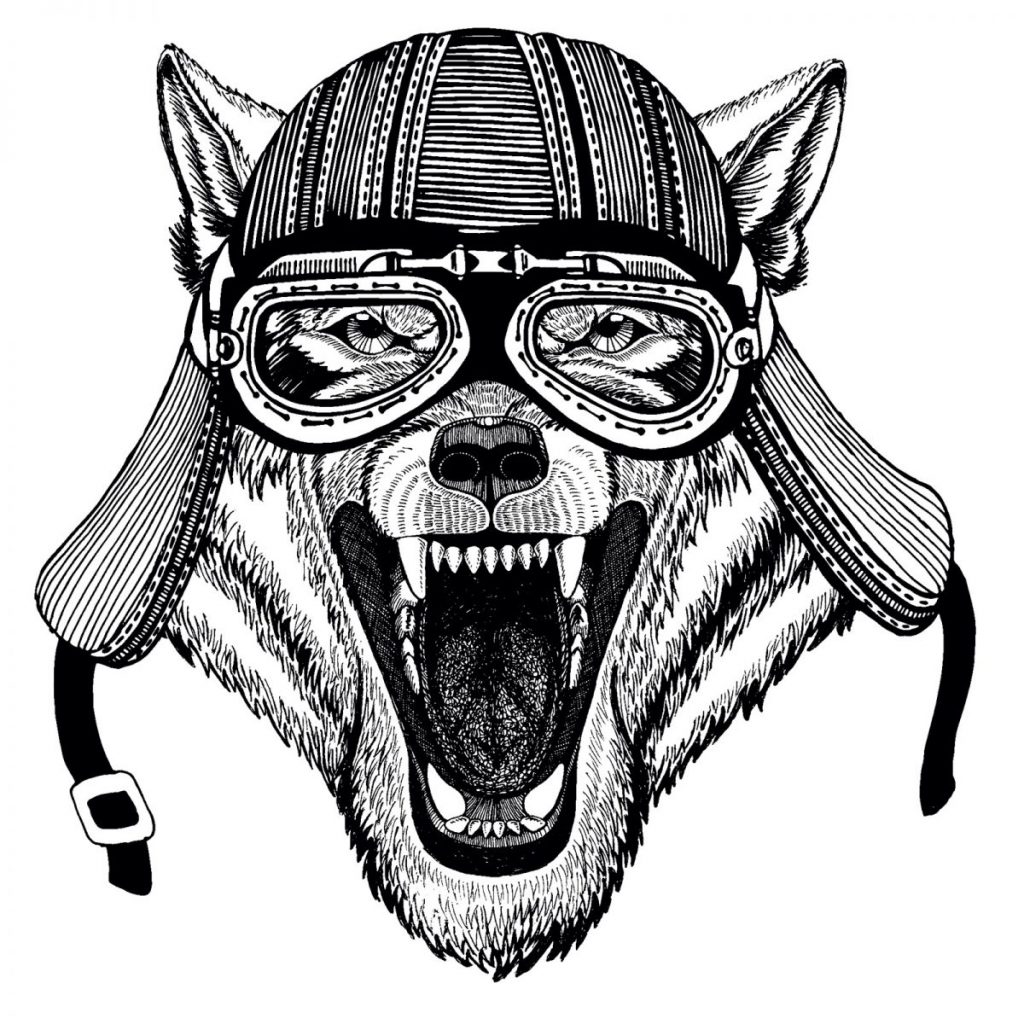 "The Wolf Boys of Wide River County" is another drought story. This one draws some ecological concepts from the Lamar Valley wolf experiment in Yellowstone National Park. In this experiment, it was discovered that the presence of wolves, who control the movement of the area's herbivores through predation, can alter the shape and strength of rivers and wetlands and thus the presence of certain kinds of plants.
In "Wolf Boys" the mayor of a drought-stricken border town — and a hybrid tree woman — reluctantly invites a raucous gang of motorcycle-riding genetically spliced wolves to take care of her herbivore problem, though she knows re-establishing balance in this way will sully her reputation.
Read "The Wolf Boys of Wide River County" here.
2020 Publications as Selena Middleton, Publisher and Editor of Stelliform Press
Stelliform Press released its first two titles in 2020, and I had the honour of helping to bring two amazing novellas into the world. I hope you will also consider these books for award nomination. Small press climate fiction is increasingly needed in both publishing and cultural environments.
September 2020
Depart, Depart! by Sim Kern
Category: Novella
Genre: Horror
Sim Kern's novella, Depart, Depart!, is a climate change ghost story with a trans protagonist and a cast of queer characters. More than that, it's climate fiction with depth and heart. It's climate fiction that draws focus from crisis to community.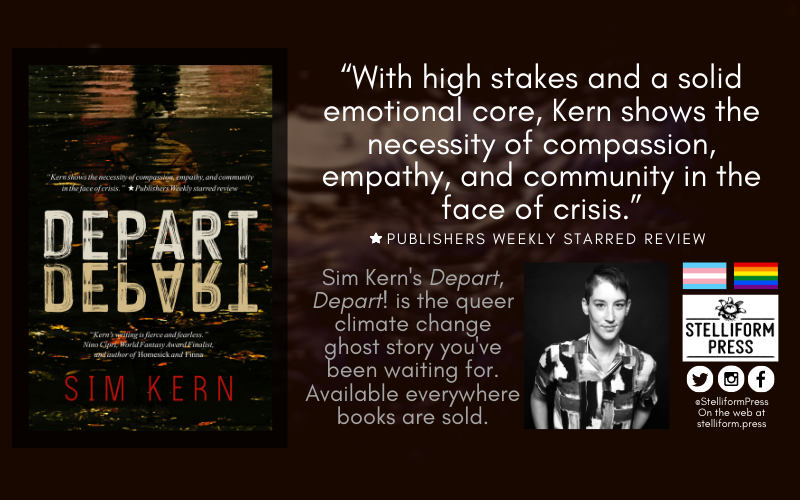 October 2020
Night Roll by Michael J. DeLuca
Category: Novella
Genre: Fantasy
Michael J. DeLuca's novella, Night Roll, is a story that seamlessly blends fairy tale magic with the real, human, ground-level work involved in bringing a city back to life. The novellas characters care for each other and their city as they contend with the legacies of capitalism and colonization, and tend to their dreams for the future of their community.