This has been a great year for me publications-wise — some of my best work has come out this year. I would be delighted if you would read some of it.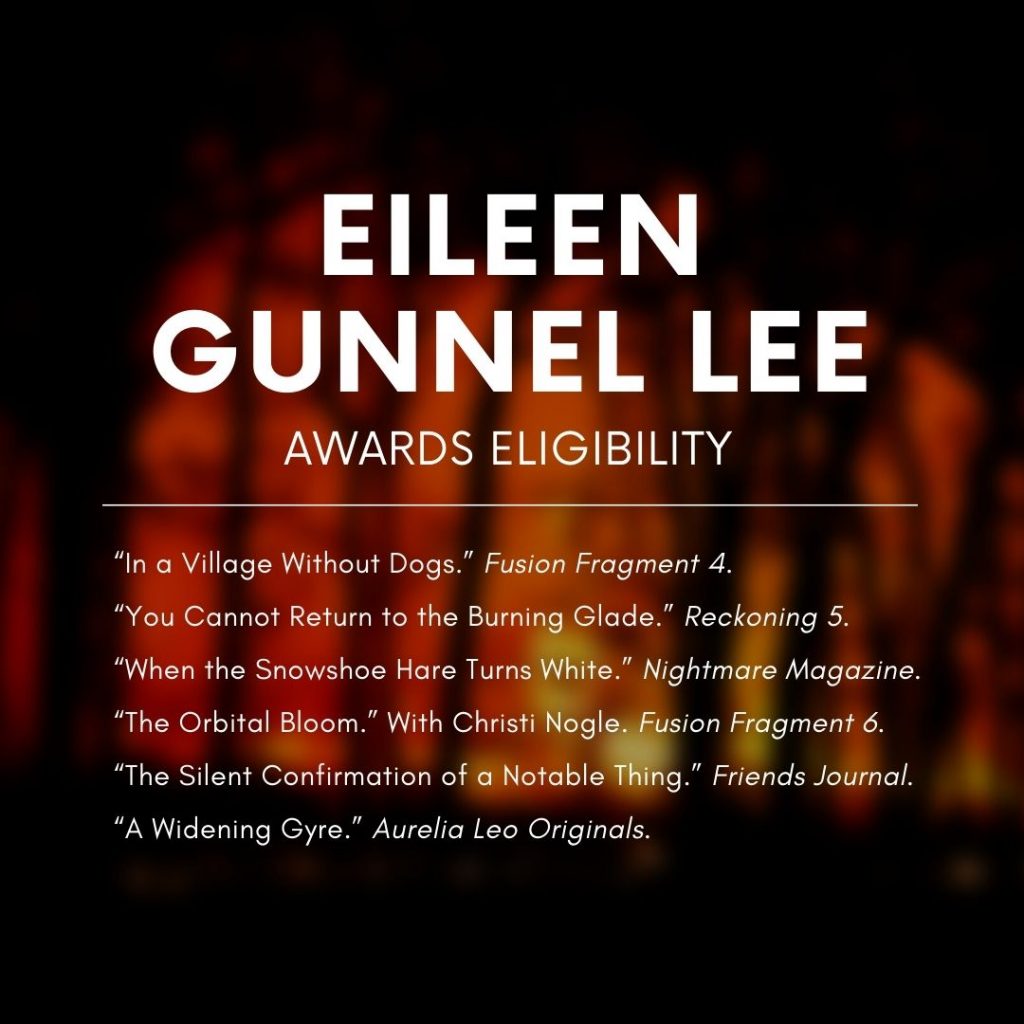 Short Story Summaries
Everything I've published this year has been short stories from about 1000-word flash fiction to a 7500-word novelette. Below I'll describe each story and provide links. If you see something of interest, I'd be delighted if you clicked through and had a read.
A Romany generation ship receives a distress signal from the Earth that exiled them.
After the death of her partner, a woman keeps a trail diary as she processes her grief and makes a disturbing discovery.
A woman experiences some unexpected effects of climate change in the north.
A narcissistic mother and her astronaut daughter correspond as the daughter searches for a cure for an ecological sickness and the mother undergoes a surprising transformation.
Two young people discover new ways to care about each other and the world in a time of extinctions perpetuated by monstrous angels.
A woman and her paid donor take part in a fertility program at an experimental offshore clinic.
Awards Eligibility as Editor
This year Stelliform Press published Octavia Cade's The Impossible Resurrection of Grief (a novella) and Cynthia Zhang's After the Dragons (a novel). Please consider these works in their own respective categories, and me as their editor.